Luton's aviation sector is leading the way in sustainable growth
London Luton Airport, the UK's fifth largest airport, is at the heart of an aviation cluster that contributes more than £1.8bn to the UK economy.
Plans for green controlled growth will see an increase to 32 million passengers per year, adding a further £1.5 billion of economic output per year.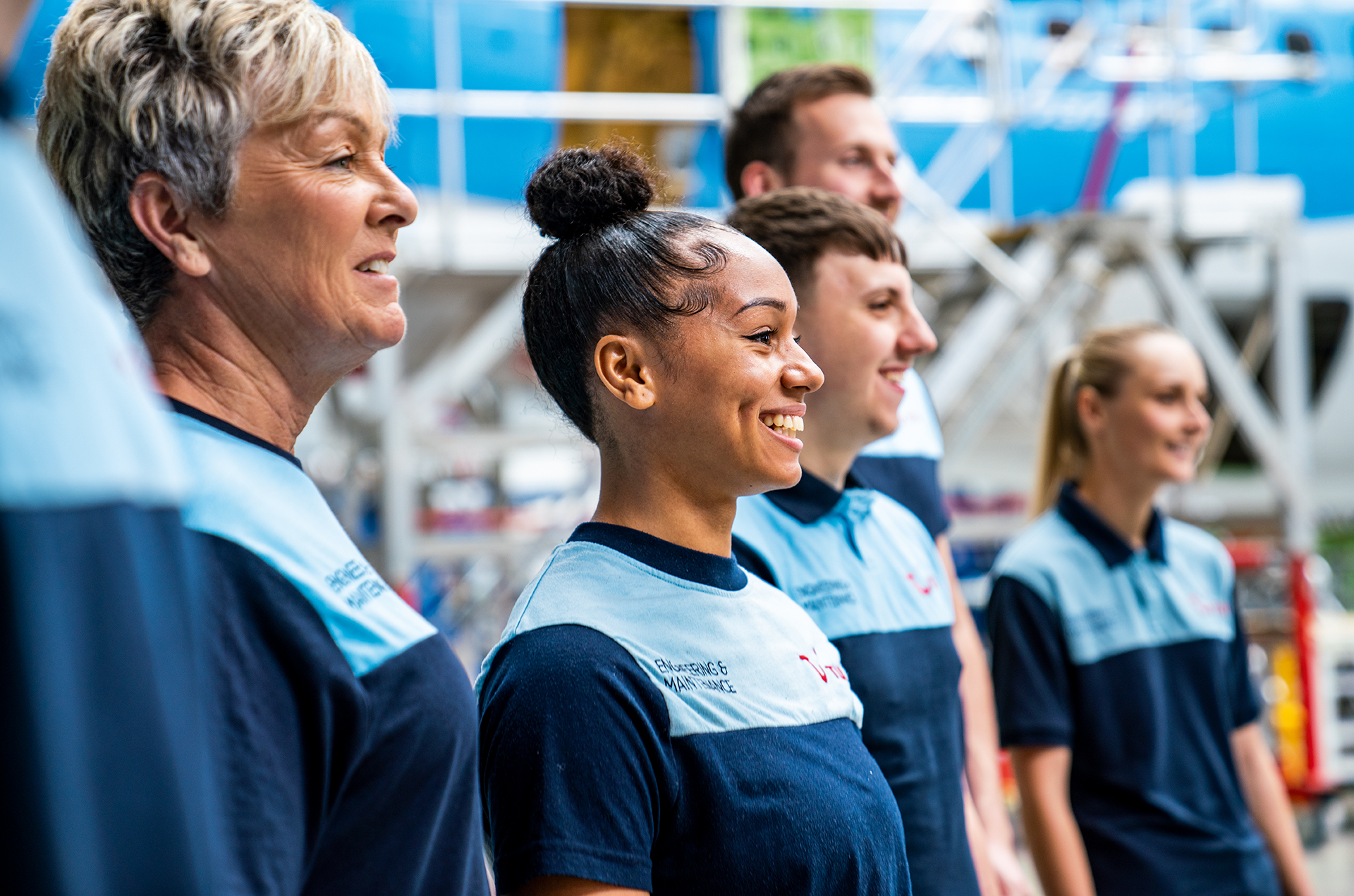 TUI
TUI, one of the world's leading tourism groups, is headquartered in Luton.
Local employees specialise in airline operations, finance, data science, human resources and marketing as well as working engineering and maintenance teams based around at the airport maintaining a safe, reliable fleet of aircraft. All these Luton-based teams make a huge contribution to an unforgettable holiday for TUI's customers.
Luton's aviation sector: at a glance
32 minutes from Central London
Thanks to the state-of-the-art Luton DART, London Luton Airport offers arguably the smoothest travel connections from the heart of London in as little as 32 minutes.
Just off the M1 and only minutes from the M25, the town and its airport are strategically located within the UK.
With its growing cluster of aviation businesses, central location and proximity to the UK's economic powerhouse, Luton offers unrivalled value for commercial property and industrial workspace.
Less than 2 hours from Geneva, Berlin and Milan
London Luton Airport connects the town to most European destinations, as well as the Middle East and North Africa.
Already serving 150 global destinations, growth of the UK's fifth largest airport will open up even more international travel options.
One of the fastest growing airports, London Luton Airport welcomes 18 million passengers per year and continues to provide great customer service with an average wait time in security of nine minutes or less and more than 80 percent of passengers rating their experience as good or excellent.
Catalyst for green growth
Long-term expansion of the airport will generate £1.5bn in economic activity and create around 11,000 new jobs.
As the airport grows, so does Luton's thriving aviation sector with a leading hub for green technology, research and finance taking shape. A further 5,200 jobs are planned for London Luton Airport Enterprise Zone at New Century Park and Bartlett Square.
As well as a catalyst for the local economy, green growth will help deliver a more sustainable, prosperous and healthier future for everyone in Luton.
Quicker journeys on the Luton DART
The modern passenger transit, Luton DART, offers direct, sustainable travel to London Luton Airport. It connects passengers from Luton Airport Parkway railway station directly to the airport terminal in under four minutes.
This enables seamless rail journeys from over 60 locations across the Thameslink and East Midlands Railway network from Brighton to Corby.
Electrically powered, the Luton DART reduces the environmental impact of airport journeys and reduces congestion on surrounding roads.
Excellence in aerospace
Aerospace and aviation is a key sector in Luton supplying more than six percent of all jobs in Luton with the airport as an important anchor employer.
Supporting the UK's drive to become a 'science superpower', key players in Luton's automotive and aerospace and its supply chain are developing a clear competitive edge for the town.
Development and expansion of London Luton Airport will be an important driver for skills, particularly in STEM and technical areas.
"The airlines using London Luton Airport were the main reason for us to open the Avion Flight Training Centre in Luton. Luton offers businesses a strategic location with excellent connectivity, thanks to its proximity to London and the presence of London Luton Airport."

Accountable Manager, Avion Flight Training Centre UK
You'll be in good company
Latest sector news
The goods and services team at Luton Airport (LLA) was recognised for its approach this week after scooping four awards at the 2023 UK National GO Awards.